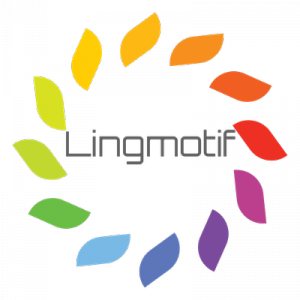 Sentiment Analysis made easy
Background
Lingmotif is the result of Research Project FFI2011-25893, which was carried out during the years 2012-2015, and will be continued over the years 2017-2019 with Project FFI2016-78141-P on Sentiment Analysis, both funded by the Spanish Ministry of Science and Innovation, developed by the Tecnolengua Group at the University of Málaga.
We aim to obtain high-coverage, high-quality lexical resources for Sentiment Analysis.

Description
Lingmotif is a multi-platform desktop application that analyzes input texts from a Sentiment Analysis perspective. Basically, it determines the semantic orientation of a text (whether it is positive or negative, and to what extent), by detecting linguistic expressions of polarity, i.e., positivity or negativity.
Unlike most Sentiment Analysis software, Lingmotif is not "just" a classifier, meaning it doesn't simply classify an input text as positive or negative, it also offers a rich set of quantitative data, a visualization of the "sentiment profile" of the text(s) (including time series), and a detailed qualitative analysis showing text items that were detected as having some kind of semantic orientation. Lingmotif generates HTML files as output, so they can be viewed and searched using any standard browser.
These features make Lingmotif quite unique, and make it useful for a wide range of applications.
Currently, Lingmotif is able to analyze English and Spanish texts. We are working on French, German, and Italian.

Some of the things you can do with Lingmotif:
Obtain an objective measure of a text's semantic orientation (polarity) and sentiment intensity.
Discover the "sentiment profile" or flow of a text.
Find out unusually positive/negative sections of a text.
Compare the evaluative language of different speakers/authors.
Study the evolution of a speaker's/author's evaluative language.
Classify large collections of short texts (e.g. tweets) according to their polarity.
Plot any data set (e.g. a time series) against a Lingmotif series.
Publish your results on the Web immediately (Lingmotif output is HTML/Javascript).
Downloads
Lingmotif is FREE FOR ACADEMIC PURPOSES. Please read the End User License Agreement. Do contact us if you need a commercial license.
Before installing the software, be sure to read installation instructions below.
Installation
Mac OS
Download the pkg file and double-click on it. Read and accept the License Agreement. Lingmotif will be installed in you Applications folder. Start Lingmotif by double-clicking Lingmotif.app. You can create a shortcut by dragging this file to the Dock.
Mac OS may complain that the app cannot be installed because it is from an unidentified developer. To override this security check, go to Settings – Security and Privacy – General tab – Allow apps downloaded from: Anywhere. If this option is greyed out, click the padlock icon and enter your password, change the option and click the padlock to lock it back. Try installing again.
Windows
Download the exe file and double-click on it. Read and accept the License Agreement. Follow the installation process.
The Windows installer allows you to install Lingmotif as "portable". In this mode, no system files are modified, and no uninstallation is necessary. This is convenient for computer labs and other setups where regular users are not allowed to install new software. The regular installation will create a "Tecnolengua Lingmotif" entry in the Windows registry.
Linux
Uncompress the tar.gz file. Place the Lingmotif folder on a (writable) location of your choice. Run the "Lingmotif" binary file either by double-clicking on it from your file manager or by typing "./Lingmotif" from a terminal.
Lingmotif has only been tested on Ubuntu 16.04. It may or may not work on other Linux versions.
All Versions
When Lingmotif is started for the first time, a window will pop up asking you to provide an output folder. You need to have write permissions on this folder. If you fail to provide a suitable folder, Lingmotif will not run correctly.
On a regular setup, simply accept the suggested default folder. You can change this location later from the File – Select Output Folder menu.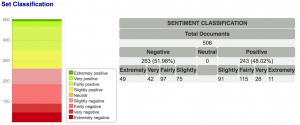 Registering Lingmotif
Try the unregistered version. If you feel Lingmotif could be useful to you, let us know. You can obtain a standard License Key (for non-commercial purposes) simply by requesting it. We just wish to keep track of who is using our software.
Once you have obtained your key, go to Help – Enter License Key and enter the required data. Options will be enabled and restrictions removed. You only need to enter your key once, but you will need to do this again if you reinstall Lingmotif, so keep your license key safe.
A  Pro version is available that unlocks all features and removes limitations. Learn about the different versions in the User Manual. Contact us to enquire about this version.

Citing Lingmotif
If you use this software for your own work or research, please cite it:
Moreno-Ortiz, A. (2016). Lingmotif 1.0 [Computer Software]. Málaga, Spain: Universidad de Málaga. Available at http://tecnolengua.uma.es/lingmotif.
Support
If you have questions or comments regarding any aspect of Lingmotif, please use Lingmotif's Discussion Page.