Lunch
If you are interested in having lunch at the Conference venue (Hotel Silken), please fill in te registration form below. Price for each meal is 18€. You will be asked to pay a the hotel check-in desk on arrival.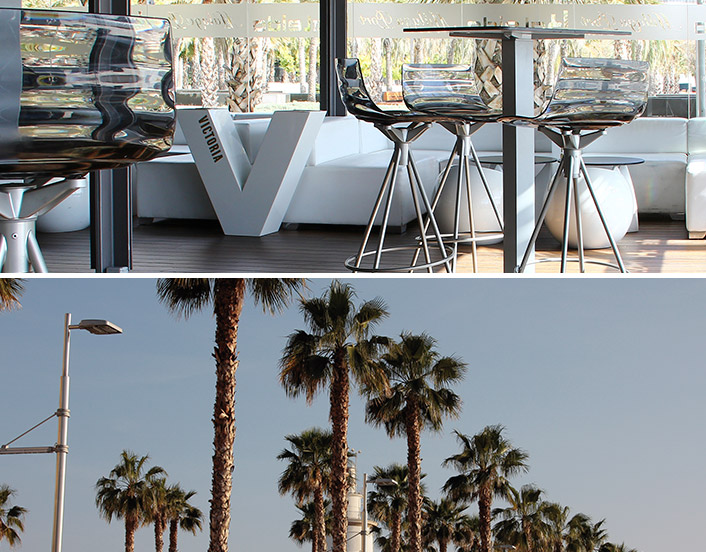 Gala Dinner & Guided Tour
We have scheduled two social events for our Conference: a Gala Dinner on Thursday night and a guided tour on Friday evening. It is very important that you let us know in advance whether you will be attending either or both of these events.
GALA DINNER
We have planned a gala dinner on Thursday night (9:30 pm) for all Conference participants. This event will give us a better chance to get to know one another a little better in a relaxed atmosphere.
We have chosen a fantastic restaurant by the sea front, which offers an ideal environment to enjoy their excellent food: Kaleido Malaga Port (http://www.kaleido.es/malaga/).
The regular menu consists of several exquisite appetizers, a main course (meat or fish choice), and a dessert. Drinks are included in the price, which is a reasonable €38. Special nutrition needs are also available, simply let us know in the form.
We will ask you to pay during the Conference at the information desk (by 12 pm on Thursday). Please be aware that we can only take cash.
CITY TOUR GUIDE
Malaga's Convention Bureau will facilitate a professional tour guide to give us a tour to discover and learn about the most interesting parts of Málaga. This will take place on Friday evening. The tour will include an optional visit to a museum. This is free for Conference participants and their partners. Again, we need an estimate of the number of people interested. Please fill in the form below.