[:en]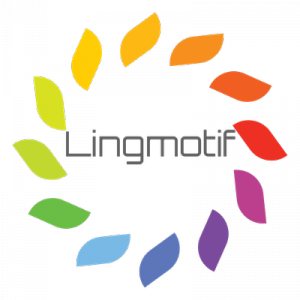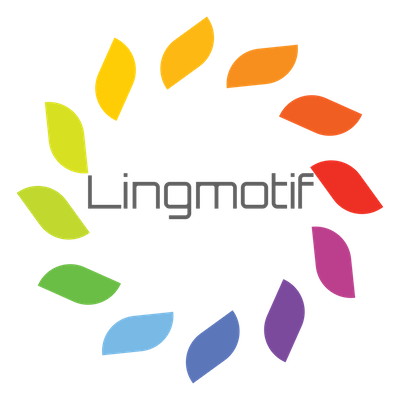 Sentiment Analysis made easy
Background
Lingmotif is the result of Research Project FFI2011-25893, which was carried out during the years 2012-2015, and will be continued over the years 2017-2019 with Project FFI2016-78141-P on Sentiment Analysis, both funded by the Spanish Ministry of Science and Innovation, developed by the Tecnolengua Group at the University of Málaga.
We aim to obtain high-coverage, high-quality lexical resources for Sentiment Analysis.

Description
Lingmotif is a multi-platform desktop application that analyzes input texts from a Sentiment Analysis perspective. Basically, it determines the semantic orientation of a text (whether it is positive or negative, and to what extent), by detecting linguistic expressions of polarity, i.e., positivity or negativity.
Unlike most Sentiment Analysis software, Lingmotif is not "just" a classifier, meaning it doesn't simply classify an input text as positive or negative, it also offers a rich set of quantitative data, a visualization of the "sentiment profile" of the text(s) (including time series), and a detailed qualitative analysis showing text items that were detected as having some kind of semantic orientation. Lingmotif generates HTML files as output, so they can be viewed and searched using any standard browser.
These features make Lingmotif quite unique, and make it useful for a wide range of applications.
Currently, Lingmotif is able to analyze English and Spanish texts. We are working on French, German, and Italian.

Some of the things you can do with Lingmotif:
Obtain an objective measure of a text's semantic orientation (polarity) and sentiment intensity.
Discover the "sentiment profile" or flow of a text.
Find out unusually positive/negative sections of a text.
Compare the evaluative language of different speakers/authors.
Study the evolution of a speaker's/author's evaluative language.
Classify large collections of short texts (e.g. tweets) according to their polarity.
Plot any data set (e.g. a time series) against a Lingmotif series.
Publish your results on the Web immediately (Lingmotif output is HTML/Javascript).
Downloads
Lingmotif is FREE FOR ACADEMIC PURPOSES. Please read the End User License Agreement. Do contact us if you need a commercial license.
Before installing the software, be sure to read installation instructions below.
Installation
Mac OS
Download the pkg file and double-click on it. Read and accept the License Agreement. Lingmotif will be installed in you Applications folder. Start Lingmotif by double-clicking Lingmotif.app. You can create a shortcut by dragging this file to the Dock.
Mac OS may complain that the app cannot be installed because it is from an unidentified developer. To override this security check, go to Settings – Security and Privacy – General tab – Allow apps downloaded from: Anywhere. If this option is greyed out, click the padlock icon and enter your password, change the option and click the padlock to lock it back. Try installing again.
Windows
Download the exe file and double-click on it. Read and accept the License Agreement. Follow the installation process.
The Windows installer allows you to install Lingmotif as "portable". In this mode, no system files are modified, and no uninstallation is necessary. This is convenient for computer labs and other setups where regular users are not allowed to install new software. The regular installation will create a "Tecnolengua Lingmotif" entry in the Windows registry.
Linux
Uncompress the tar.gz file. Place the Lingmotif folder on a (writable) location of your choice. Run the "Lingmotif" binary file either by double-clicking on it from your file manager or by typing "./Lingmotif" from a terminal.
Lingmotif has only been tested on Ubuntu 16.04. It may or may not work on other Linux versions.
All Versions
When Lingmotif is started for the first time, a window will pop up asking you to provide an output folder. You need to have write permissions on this folder. If you fail to provide a suitable folder, Lingmotif will not run correctly.
On a regular setup, simply accept the suggested default folder. You can change this location later from the File – Select Output Folder menu.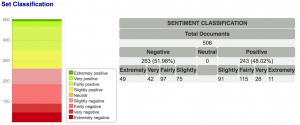 Registering Lingmotif
Try the unregistered version. If you feel Lingmotif could be useful to you, let us know. You can obtain a standard License Key (for non-commercial purposes) simply by requesting it. We just wish to keep track of who is using our software.
Once you have obtained your key, go to Help – Enter License Key and enter the required data. Options will be enabled and restrictions removed. You only need to enter your key once, but you will need to do this again if you reinstall Lingmotif, so keep your license key safe.
A  Pro version is available that unlocks all features and removes limitations. Learn about the different versions in the User Manual. Contact us to enquire about this version.

Citing Lingmotif
If you use this software for your own work or research, please cite it:
Moreno-Ortiz, A. (2016). Lingmotif 1.0 [Computer Software]. Málaga, Spain: Universidad de Málaga. Available at http://tecnolengua.uma.es/lingmotif.
Support
If you have questions or comments regarding any aspect of Lingmotif, please use Lingmotif's Discussion Page.[:es]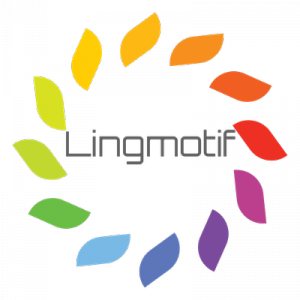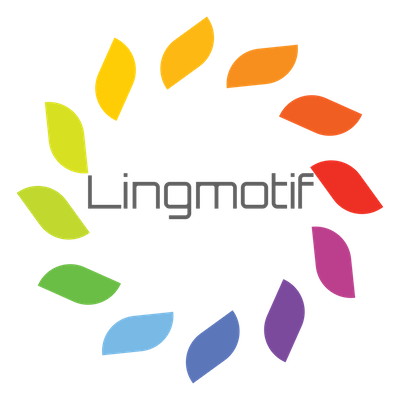 Sentiment Analysis made easy
Contexto
Lingmotif es resultado del Proyecto de Investigación FFI2011-25893 (2012-2015), con continuación durante los años 2017-2019 a través del Proyecto FFI2016-78141-P, ambos financiados por el Ministerio de Ciencia e Innovación español, y desarrollados por el Grupo Tecnolengua de la Universidad de Málaga.
Nuestro objetivo fundamental en estos proyectos es construir recursos léxicos de amplia cobertura para su uso en una amplia variedad de tareas relacionadas con el Análisis de Sentimiento.

Descripción
Lingmotif es una aplicación multi-plataforma de sobremesa que analiza textos desde la perspectiva del Análisis de Sentimiento. Básicamente, es capaz de determinar la orientación semántica (si es positivo o negativo y en qué grado) de un texto o conjunto de textos, mediante la detección de expresiones lingüísticas que indican una determinada polaridad.
A diferencia de la mayoría del software existente, Lingmotif no es un sólo un clasificador, ya que no se limita a clasificar un texto como positivo o negativo, sino que además ofrece una serie de datos cuantitativos, una visualización del "perfil de sentimiento" del texto o textos (incluyendo series temporales), y un detallado análisis cualitativo del texto en sí, en el que se muestran los segmentos textuales identificados. Estas funcionalidades lo convierten en un herramienta única, y sus aplicaciones van más allá de las que normalmente ofrece este tipo de software. Lingmotif ofrece los resultados de sus análisis en archivos con formato HTML, con la versatilidad y fácil manejo que esto supone.
Actualmente Lingmotif analiza textos en español e inglés. Estamos trabajando en el francés, el alemán y el italiano, que estarán disponibles próximamente.

Estas son algunas de las cosas que puede hacer Lingmotif:
Obtener una medida objetiva de la orientación semántica (polaridad) de un texto, así como de su intensidad afectiva.
Descubrir el perfil o flujo afectivo de un texto.
Identificar secciones de un texto inusualmente positivas o negativas.
Comparar el lenguaje evaluativo de diferentes o hablantes autores.
Estudiar la evolución del lenguaje evaluativo de un hablante o autor.
Clasificar grandes colecciones de textos cortos (por ej. tuits) según su polaridad.
Proyectar un conjunto de datos (por ej. una serie temporal) sobre una serie de datos Lingmotif.
Publicar los resultados del análisis en la web de forma inmediata (el output es íntegramente HTML/Javascript).
Descargas
Lingmotif es GRATUITO PARA FINES ACADÉMICOS. Por favor, lea End User License Agreement. Póngase en contacto con nosotros si desea una licencia comercial.
Antes de instalar el software, por favor lea las instrucciones de instalación.
Instalación
Mac OS
Descargue el archivo pkg y haga doble click en él. Lea y acepte el Acuerdo del Licencia y siga el proceso. Lingmotif se instalará en su carpeta de Aplicaciones. Puede crear un acceso directo en el Dock arrastrando su icono a él desde Aplicaciones.
Si recibe el mensaje de que la aplicación no puede ser instalada porque proviene de un desarrollador desconocido, será necesario modificar los ajustes. En Preferencias del Sistema – Seguridad y Privacidad – General – Permitir aplicaciones descargadas de – Cualquier sitio (deberá hacer click en el candado e introducir su contraseña).
Windows
Descargue el archivo exe y haga doble click en él. Lea y acepte el Acuerdo de Licencia. Siga las instrucciones.
La instalación por defecto creará una entrada "Lingmotif Version 1.0" en el registro de Windows y deberá ser desinstalada desde el Panel de Control.
El instalador de Windows ofrece la posibilidad de una instalación "portable". Este modo no modifica archivo del sistema alguno y no hay desinstalación desde el Panel de Control. Es útil para instalar en salas de informática publicas y otras instalaciones donde no es posible modificar las carpetas del sistema.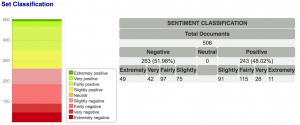 Linux
Descomprima el archivo tar.gz en una localización con derechos de escritura. Ejecute el binario "Lingmotif" haciendo doble-click sobre él desde su gestor de archivos o bien desde el terminal con "./Lingmotif".
Lingmotif ha sido probado únicamente en Ubuntu 16.04.
Todas las versiones
Lingmotif requiere de una carpeta ("lingmotif_output") donde guardar los archivos resultantes del análisis (archivos HTML). En su primera ejecución, se le preguntará dónde desea crear esta carpeta. Esta localización debe tener permisos de escritura para el usuario. Simplemente acepte la carpeta por defecto. Podrá cambiar esta localización más adelante (en el menú File – Select Output Dir).

Registro
Pruebe la versión sin licencia. SI cree que Lingmotif le puede ser útil, hagánoslo saber. Puede obtener una Licencia Estándar simplemente solicitándola.
Una vez le hayamos enviado su clave, vaya al menú Help  Enter License Key e introduzca los datos que se le piden. Este proceso sólo es necesario hacerlo una vez, pero guarde su licencia en un lugar seguro, ya que necesitará volver a introducirla si reinstala la aplicación.
Existe una versión Pro que aumenta las funcionalidades y limitaciones. Vea todas las diferencias entre versiones en el Manual del Usuario. Póngase en contacto con nosotros si desea obtener esta versión.
Cite Lingmotif
Si usa este software en su propia investigación, por favor, cítelo:
Moreno-Ortiz, A. (2016). Lingmotif 1.0 [Computer Software]. Málaga, Spain: Universidad de Málaga. Available at http://tecnolengua.uma.es/lingmotif.
Soporte
Para cualquier pregunta o comentario sobre el funcionamiento de Lingmotif, por favor use la página de Discusión de Lingmotif.[:]